About
School-Centred Training and Development
This marks a shift towards school-centred training and development and as a Teaching School we are responsible for leading our strategic partners in delivering high quality support for teachers and leaders at all stages in their career. As this new Partnership develops BEST Teaching School will be at the forefront of developing new teachers, leaders and the next generation of heads, to drive school improvement and bring real benefits to pupils
Our Training Room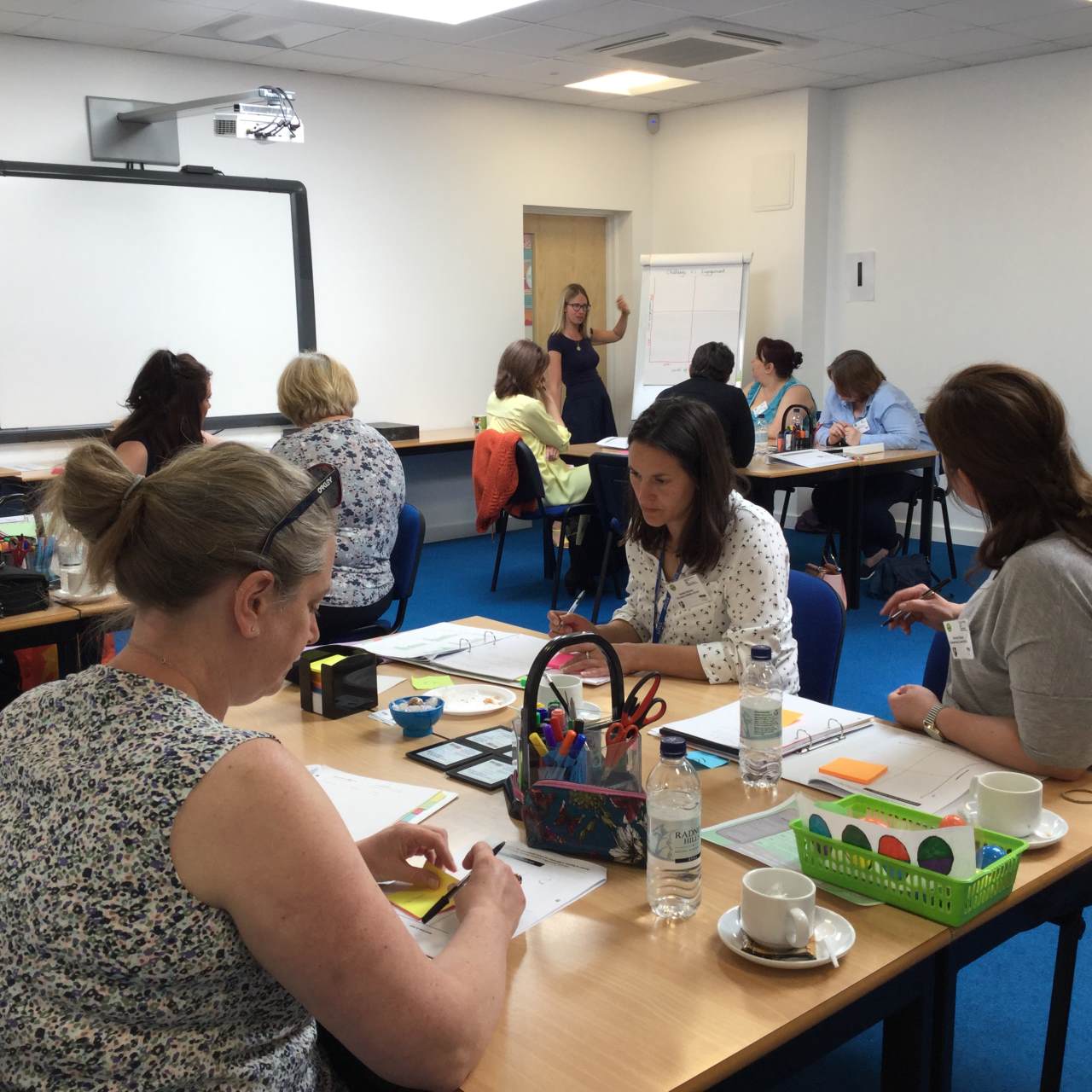 Designated on 1st April 2012, Robert Bloomfield Academy as part of Bedfordshire Schools Trust (BEST) leads the partnership .
The key strategic partners in the BEST Teaching School are : Robert Bloomfield, Samuel Whitbread Academy, Redborne Upper School, Stratton Upper School, Vandyke Upper, Queensbury Upper, Parkfields Middle, Raynsford Lower, Fairfield Park Lower, St Mary's Lower Clophill, Etonbury Academy, St Mary's Stotfold, Alban CofE Academy, The University of Bedfordshire, The Pilgrim Partnership, Bedfordshire Primary and Secondary SCITT Consortium, Central Bedfordshire Council.
Our partnership is a large one, with a service provision across Central Beds. CBC are a very close partner and we work alongside them to deliver educational services to 132 schools.
Over the last 5 years we have carried out a wide range of educational services and continue to grow as an organisation. Since 2013/14 the number of courses or events available each year to colleagues has been was in excess of 150 across all phases. School to school support has been extensive; programmes such as ITP and AfA have had a substantial impact on Ofsted outcomes. For schools and academies within CBC our " Leadership Ladder" provides a full leadership path for all levels of our profession. We have a large team of SLEs who can be commissioned for school to school support. Furthermore we have developed an effective School Direct programme, and expanded our SCITT provision into primary.
There are currently three Teaching Schools in Central Bedfordshire; we work closely on many projects with Redborne Teaching School Alliance and Lark Rise Academy who are The Acorn Teaching School. http://www.larkriseac.co.uk/